Project Region:
Silesia, Poland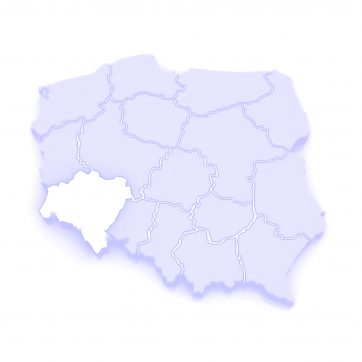 The challenge
There is a clear need for regions within Europe to make the transition from high-carbon emitting industries towards more sustainable alternatives. Especially the primary and secondary industries that are high carbon emitters are known as the so-called 'sunset' industries: in the long term the high-carbon industries will decline economically. Instead, more sustainable, low-carbon industry alternatives represent innovative opportunities for smart economic growth. However, energy- and carbon-intensive industries are often concentrated in regions whose economic growth and prosperity strongly depend on preserving exactly these kind of energy- and carbon-intensive industries. Furthermore, these regions are often characterised by strong path-dependencies and carbon lock-ins. This means that the entire technical infrastructures and know-how are aligned towards carbon-intensive, incumbent industry operations.
Accordingly, a transformation of the economic structure of such regions implies a high risk of negative economic and social impacts. Therefore, the processes of structural change are highly challenging and require common and long-term efforts of politics, businesses and the civil society. To this end, the European Union supports authorities, companies and agencies in high-emitting industrial regions to plan, develop and roll-out their transition to a low-carbon future and to economically strengthen them. Here, the "Smart Specialisation Platform" provides the basis for a transition to a zero-carbon economy based on smart specialisation. It supports member states and regions to identify their unique selling points based on existing competences and infrastructures which can be translated into innovation strategies then.
What we wanted to achieve
Within the Smart Transitions project a digital toolkit was developed through the Online S3 Platform (www.onlines3.eu) to provide stakeholders with tools to implement regional and national smart specialisation strategies. Through the use of tailored tools, the Online S3 platform was able to identify new, comprehensive green indicators and thus laid the foundation for a smart specialisation strategy. The indicators cover a certain range of metrics: the three headline indicators are the green economic outlook, the environmental, energy and resource productivity as well as the environmental quality of life and psychological preconditions for a transition. The Smart Transitions project thus linked existing regional competences and the strength of the high-carbon technologies with the potential of low-carbon alternatives.
What are the lessons learnt?
The Smart Transitions project successfully incorporated the green indicators into the toolkit and applied these in-depth in two coal-dependent regions in Poland. In the course of five months, macroeconomic assessments were conducted in the coal-dependent Slaskie Voivodeship and the Konin subregions of Poland. The findings provide a strong foundation for future work. They were unveiled at a workshop at the UN climate change conference in Poland in December 2018. The Edinburgh Centre for Carbon Innovation (ECCI) plans to upscale the project in the course of this year and take the Smart Transition to the next level.
Partners
Edinburgh Centre for Carbon Innovation, European Future Innovation System Centre, Institute for Structural Research (Instytut Badań Strukturalnych)