Supporting the transition of high-emitting regions to low-carbon innovation hotspots
Achieving carbon neutrality in energy and resource-intensive industrial regions requires creative solutions and forward-thinking when taking climate action. Re-Industrialise supports public authorities, companies and entrepreneurs within energy and resource-intensive European industrial regions in the planning, development and roll-out of their transition towards a low-carbon economy.
The challenges
Regional industry transformation carries a perceived risk of negative economic and social impacts on communities, which can lead to resistance of policy makers, businesses and civil society in these regions. This hinders innovation and substantially slows down climate action. New solutions to tackle industrial transition need to combine both decarbonisation and economic development.

What we offer
We believe that actors within high emitting regions can reduce their emissions and meet environmental targets, while simultaneously improving economic, employment, and social well-being.
EIT Climate-KIC and its partners are here to support key players in industrial areas and regions to uptake sustainable transition pathways by:
Identifying new markets and potential transition opportunities
Offering access to financing for programmes that deliver sustainable prosperity
Quantifying the business potential for a specific region, industrial area or city
Providing an opportunity to network with relevant organisations in the region to help transitions move forward
Creating the space to share and learn from others undergoing similar transitions
Helping create a start-up ecosystem to develop innovations that supports the transition
Customised training opportunities that enable stakeholders to steer and manage the transition phases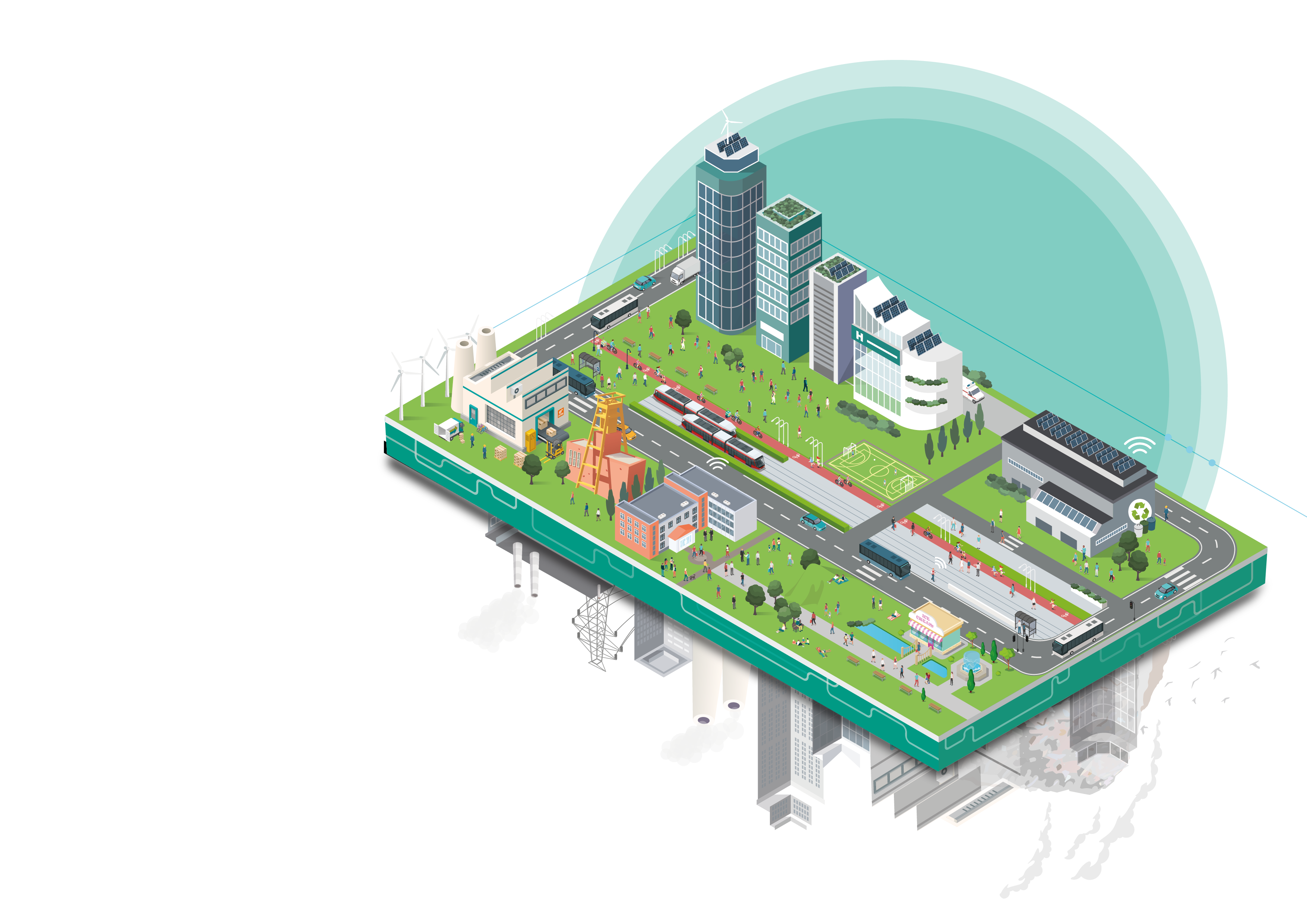 Our target regions
Silesia, Poland: The Silesian Metropolitan Area is Poland's largest industrial region and home to over 5 million inhabitants. A strong decrease of the local mining industry in the early 1990s led to a multitude of complex and interdependent challenges. Lay-offs in the mining industry in the last decade, a lack of skilled labour as well as significant environmental pollution mark the most pressing challenges within the region. However, Silesia is economically still in a good position with comparatively low unemployment rates – but to ensure economical prosperity in the long-term, the region needs to diversify its industry and develop a new strategic outlook.
North-Rhine Westphalia, Germany: With nearly 18 million inhabitants, North-Rhine Westphalia (NRW) is the most densely populated region in Germany. Historically, mining has played a major role in NRW and its rise to economic importance was mainly fostered by coal extraction. The decrease of coal extraction and associated activities since the 1960s has led to important economic structural changes. Nowadays, mining only takes place in the Rhineland lignite region. Several initiatives support the transition to cleaner and greener business solutions, but a gradual phase out of coal still represents challenges for the region which can only be minimised if decarbonisation goes hand in hand with economic development.
Not from one of those regions? Re-Industrialise is planning to extent its focus on additional regions in 2019 and will offer access to reports, E-Learnings and knowledge products relevant to regions all across Europe.
What do we currently work on?
Completed Projects in 2018