To achieve carbon-neutrality in regions that are yet build around the burning of fossil fuels – what we call high-carbon industry regions – it requires radical changes combined with new creative solutions. These changes will not come without risk and will likely pose massive challenges on regional economies. Identifying, or better: collectively developing actions, which truly support such a transition in time is a complex task. More of the same will not be sufficient. Instead, creative new ideas and forward thinking is needed to turn bright ideas into practice – supported and implemented by new alliances and networks of companies, science, civil society, local administration and other stakeholders active at regional level.
In April 2019, we were invited by HyCologne e.V. and coac GmbH to participate in a design sprint regarding a new project promoting the use of hydrogen as an alternative energy source and a new business opportunity in the Rhenish lignite mining area. Building on the expertise generated within the EIT Climate-KIC pathfinder, the HyDistrict project, members wanted to follow-up and teamed up with a new partner: the startup coac GmbH, which creates digital solutions for clients ranging from big business to civil society.
As members of the EIT Climate-KIC Re-Industrialise Flagship team, we were immediately on board – not only because it is our job to support innovation and project co-creation in high-carbon industry regions like the Rhenish lignite mining region, but also because we were excited to participate in an entirely different creation process. As famous as they are in the business world, design sprints are not commonly used in academia, in public administrations or civil society. We had high expectations and were not disappointed. Within only a couple of days, guided by a series of design thinking methods arranged in a clever sequence, a group of 15 people from a variety of professional backgrounds, came up with a new project: The H2pro3 platform.
For us, even more important than the final product was the development of the design sprint process itself. We see great potential in this approach to tackle regional challenges on the pathway towards carbon-neutrality – taking important systemic stakeholders on board. We hope that this handbook inspires creative minds in other regions across Europe and provides some helpful tools of how to think out of the box and come up with a robust solution at the same time.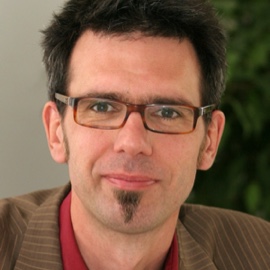 Timon Wehnert Wuppertal Institute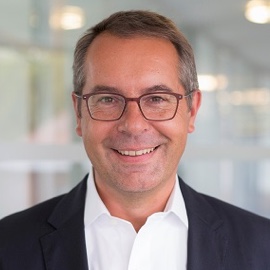 Prof. Dr. Hannes Utikal Zentrum für Industrie und Nachhaltigkeit, Provadis Hochschule
This handbook was developed as part of the EIT Climate KIC Re-industrialise Project.
Berlin, Cologne, Frankfurt, Wuppertal 2019
Authors:
Tara Burden
Julian Hemmerich
Claudius Mambrey
Martin Prinz