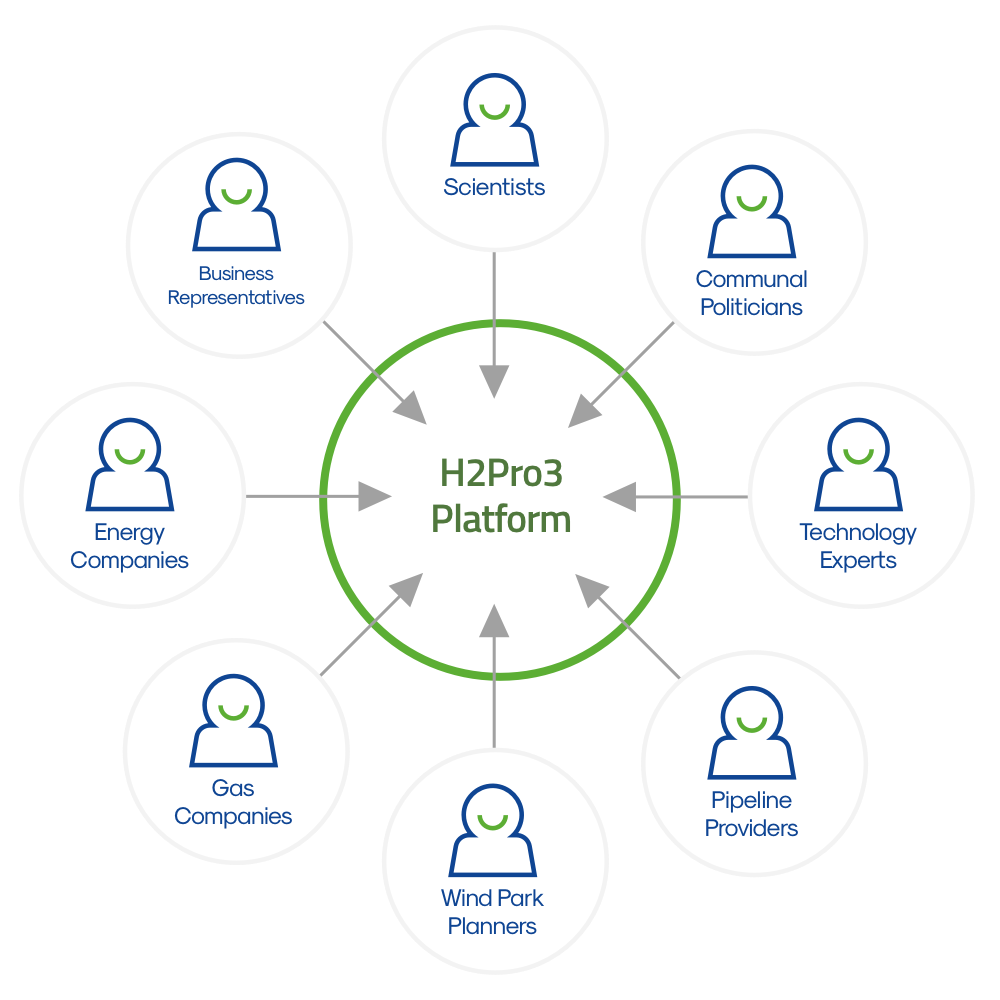 After selecting the perfect participants for the design sprint, the big question is how to get everybody to participate. We already mentioned, that a lot of the perfect candidates will be very busy and that we use two-week breaks in-between sprint days as a buffer. Still it can be really hard to convince every selected person – or their superiors – to spend their time in an innovation-oriented workshop. Needless to say, an appropriate and convincing invitation distributed on the proper channels (depending on the target group this can be via email, phone, social media – Xing / LinkedIn – or even in a proper letter send by post) is crucial. Be brief and get to the heart of it fast: What is the topic of the design sprint? Why is it important? Why do you need the particular expertise of the invitee and what will be his or her gain? Do not forget to put down the logistics, in particular the location and date of the sprint days.
Our experience shows furthermore, that the timing of the design sprint during the day also plays an important role. In general, we recommend starting early, so everybody is still fresh. But if the design sprint connects people from different organisational backgrounds and context, a good option is to have the sprint days from 03:00 pm-07:00 pm. This allows the participants to get their most important daily work done before the sprint, but they will still get back home at a decent time. Moreover, it might even allow some participants to participate in the design sprint on their own time instead of as part of their job.
MATERIALS FOR THE DESIGN SPRINT
You do not need fancy materials for the design sprint. Instead we are talking basic materials that most of you will already have at your disposal at the office. The following list covers all materials needed to conduct a design sprint according to the methods we will present in this manual:
WHITEBOARD. The whiteboard is a perfect tool to show ideas quickly to others. Of course, alternatively blackboards or chalkboards could do the job, too. If neither is available, a wall to stick post-its on should be available to absolutely everybody.
POST-IT-NOTES. Post-it-notes are the perfect tool to sort and organize ideas and categorize statements. They make a process possible, in which participants of the sprint collect ideas in smaller groups to accumulate all post-its in the end.
MARKERS. Markers should be self-explanatory. Solid markers in different bright colours are helping to categorize and the chosen tool of visual expression.
FLASHCARDS. Additional to post-it notes, usual flashcards allow for similar methods in different ways. You learn how these materials are optimally used in the method parts of the chapters on the single sprint days.
"THE RULES" OF A DESIGN SPRINT
Setting rules might seem counter-intuitive for a concept with the goal of getting the most innovative, unchained ideas. But actually, it is the other way around: Only the establishment of a rules allows the individual to escape old ideas, established thought patterns and habits.
Equality. Our experience shows that design sprints are able to unleash dynamic creativity when hierarchy does not play any role. Have you ever heard of the HIPPO-effect? It describes the phenomenon that groups often place more weight on the "Highest Paid Person's Opinion" when making decisions. Sometimes great ideas are not discussed in depth due to this effect or they never even make it to the table. That is why a design sprint needs to level the playing field and draws strength from giving everybody's idea the same value. What is said matters, not who said it.
Language. Furthermore, it is important to speak a language everybody understands. In a design sprint people out of completely different working environments and disciplines come together. And every field of work has its own jargon. Therefore, empathizing is key. Everybody should keep in mind that the other participants probably have a completely different set of knowledge.
Appreciation. All ideas should be discussed and challenged, but every idea should have a fair chance of being heard and thought through properly. Giving room to harsh criticisms will create a tense atmosphere, which is exactly the opposite of what we want in a design sprint.